Engineering, Procurement, Construction and Commissioning (EPCC)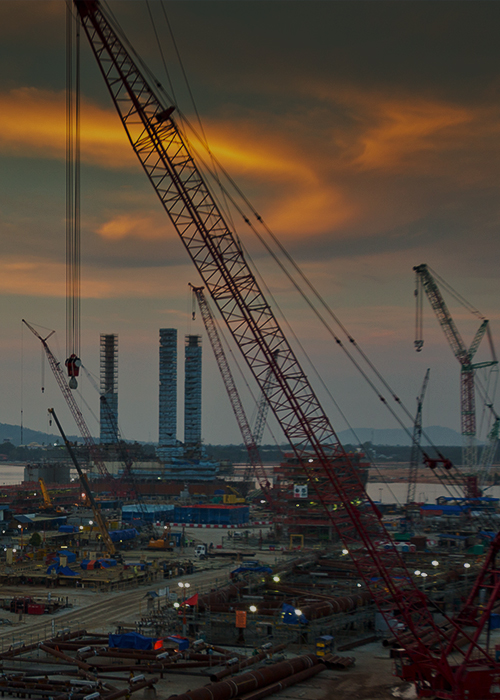 At Sapura Baker Hughes TPS Sdn Bhd, we provide our clients with a holistic approach to engineering. Our comprehensive activities range from initial conceptualisation process simulation, studies, development and analysis, to optimize solutions, computer run-throughs and three-dimensional modelling as well as multidisciplined and detailed engineering designs.

We take pride in engaging in thorough turnkey and project management to ensure all our projects and services exceeds stringent international safety and quality standards, whilst adhering to our client's expectations of cost-effectiveness and practical application

From acquiring the best equipment to engaging the most qualified taskforce, Sapura Baker Hughes TPS Sdn Bhd offers an extensive range of vital procurement services to ensure that every project is completed within budget and time period, according to our client's specifications.
Leveraging on our global resources and workforce, we set the industry standard for procurement and logistics' services Since our inception, we have successfully met every project's budget and requirements and we continue to set new benchmarks for project management and client satisfaction.

Sapura Baker Hughes TPS Sdn Bhd provides Commissioning services for new and existing facilities in the Industrial and Oil & Gas sector. We deliver a full work scope capability supported by a matured and well-rounded organization with complete support departments such as Procurement, health, Safety and Environment, Quality Assurance and Quality Control and Human Resources and Manpower.

Drawing from our proven capabilities, extensive experience and strength of resources, we have set ourselves apart for delivering synergy and harnessing the very best of capabilities to deliver complete solutions to customer globally.


Our Capabilities:



EPCC of Cogeneration
Plant
Testing and
Pre-Commisioning
Commisioning
Current Plant Upgrading